Nevada Now Honors Utah's Concealed Carry Permit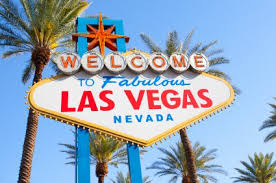 As of July 1st, 2016 Nevada accept the Utah Concealed Carry Permit for people who are not residents of Nevada. This is great news for everyone who lives outside of Nevada. Nevada will honor both Utah resident and non-resident permits as long as the holder is 21 and can legally own a firearm. However if you move to Nevada you must apply for a Nevada permit within 60 days. If you have already been a resident of Nevada for 60 days you will need to get a Nevada Concealed Carry Permit before you can carry there.
Of course it is worth mentioning that this is not the first time in recent memory that Nevada has honored the Utah permit. Only several years back Nevada made the decision to honor the Utah permit. Not long after, that decision was reversed because of the differences in requirements between getting Utah and Nevada Permits. The point being of course that the state could very easily change their laws again, as they have done in the past, to not accept the Utah permit.
But for now if you are visiting Nevada you are legally allowed to conceal carry with your valid Utah Concealed Weapons Permit. Just keep in mind that when you carry in Nevada you need to follow there laws and statues regarding carrying of a concealed firearm and not Utah's.